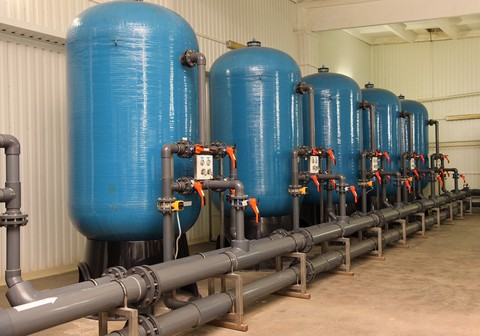 Many swimming pool owners have been asking if fibreglass filters are worth the extra money compared to stainless steel filters for use in water filtration systems. Stainless steel is one of the most popular materials because of its high strength, which is close to 60,000 psi. However, fibreglass wins over stainless steel because it offers the same strength but with greater flexibility.
There are various reasons why swimming pool owners are asking about fibreglass versus stainless steel. In this post, we will shed light on why fibreglass is more worth your money than stainless steel.
What Is Fibreglass Material?
Fibreglass is a plastic reinforced with glass fibres to be more flexible. The glass fibres are flattened into a sheet or woven into a fabric. This allows it to be moulded into various complex shapes.
Fibreglass is classified into many categories depending on the material it is built with. These include:
A-glass: Made up of a composition of A-glass fibre, it is highly resistant to chemical impact.
C-glass: Also known as chemical glass, C-glass offers impressive resistance to chemicals.
E-glass: E-glass, also known as electricity glass, is a very good insulator of electricity.
S-glass: Also known as structural glass, this fibreglass possesses great mechanical properties.
Advantages of Fibreglass Over Stainless Steel Filters
1. Fibreglass Filters Are Cost-Effective
A fibreglass filter is less expensive than a stainless steel one because its material cost is lower. Fibreglass filters' lightweight and strength also result in lower costs for shipping and storage. Additionally, the price of fibreglass is fixed and doesn't lean on the fluctuating market price of any particular country.
2. Fibreglass Filter is Corrosion Resistant
Being an inorganic material, fibreglass filter doesn't suffer from the biggest weakness of stainless steel filters—corrosion. Fibreglass is the material of choice for corrosion-resistant applications, as it does not react to water, air, oxidising agents, acids, bases, sulphur gases, and more.
This property ensures that your fibreglass filter lasts for as long as possible.
3. Fibreglass Filter Has High Strength
One of the most promising benefits of a fibreglass filter is that despite it being lighter than stainless steel filters, it has a higher strength. This enhances the durability of your water filtration system.
4. Fibreglass Filters Are Lighter than Steel Filters
Fibreglass is lighter than steel, and this makes it more flexible. Because of the increased flexibility, it can be moulded into complex shapes.
This makes it easier to install in a water filtration system than stainless steel filters. Moreover, it is easier to ship than stainless steel filters.
5. Fibreglass Filters Can Be Forged into One Piece
One of the major disadvantages of stainless steel filters is that they have joints that are prone to leaking. Fibreglass filters can be made into one piece without any tank joints. This ensures that your water filter remains largely free of leaks and can serve you effectively for years to come.
6. Fibreglass Filters Can Be Installed with Accessories
To enhance its operation and ease of maintenance, a fibreglass filter can be installed together with peripherals. These accessories also boost its durability as maintenance is made easy.
7. Fibreglass Filters Can Be Made in a Laminated Version
If you are looking for a filter that you can modify its appearance to appear more premium, then a fibreglass filter is your best bet. Fibreglass filters can be laminated for an enhanced look—something that cannot be achieved with a stainless steel filter.
8. Electrical Insulation and Easy to Work With
A fibreglass filter provides electrical insulation and reduces earthing complexities. This reduces the need for regular inspection in the future, as you are guaranteed it is safe for usage.
Fibreglass filters are also easy to work with as they can be seamlessly incorporated into any piping system.
9. Environmentally Sustainable
The environment is taken into consideration during the production of fibreglass filters. Production is optimised so the filters can be produced without putting the environment in harm's way.
The Bottom Line
Fibreglass filters have great strength, just like stainless steel filters. But they are lighter, which makes them cheap to ship, easy to mould into different shapes, and durable.
Today, many swimming pool filter systems are lined with fibreglass filters. Incorporating fibreglass into the water filter system ensures it is durable, corrosion-free, and prevents leakage. For further information, please feel free to get in touch with our specialists. For more information, feel free to get in touch with our professionals.